🚚 Ford 4X4 Trucks For Sale at Seth Wadley Ford of Pauls Valley 🚚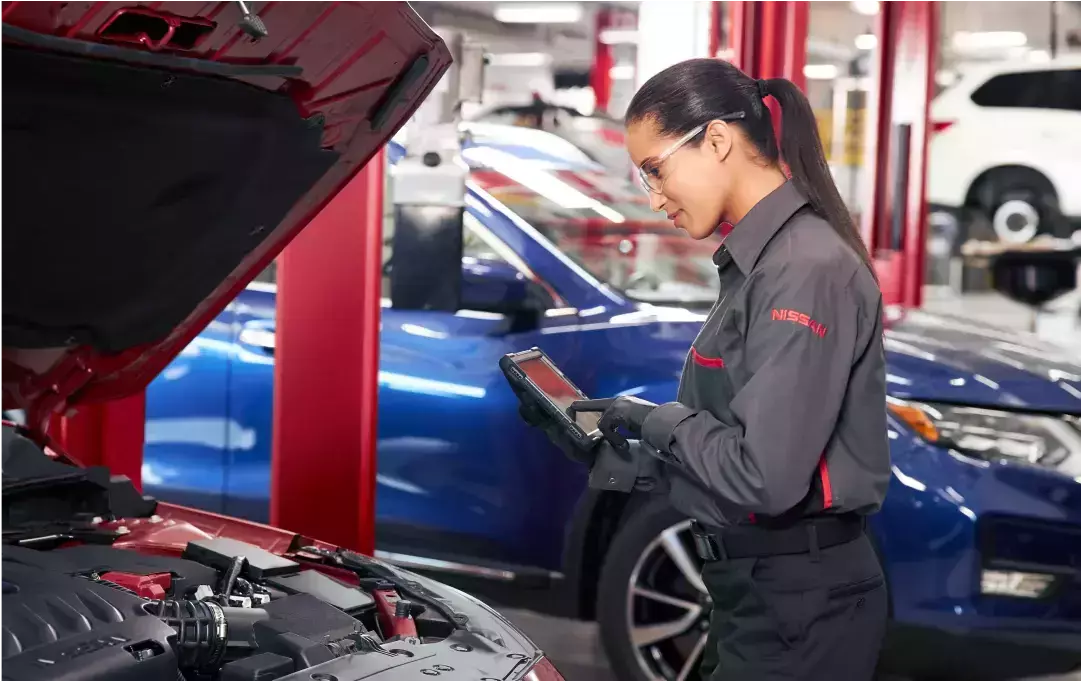 Expert 4x4 Service
Ready to hit the open road with a powerful Ford 4X4 truck? Seth Wadley Ford of Pauls Valley has the perfect selection for you. We have a great selection of 4X4 trucks available, from the Ford F-150 to the Ranger and other popular models. All of our trucks are inspected for quality and backed by our commitment to customer service. Visit us today and take a test drive of one of our 4X4 trucks to find the perfect fit for your next adventure.
What are the Benefits of a Ford 4X4 Truck?
Ford 4X4 trucks are designed to handle all kinds of terrain and conditions. With four-wheel drive and increased ground clearance, you can take on mud, rocks, snow, and sand with confidence. Plus, Ford 4X4 trucks are built for towing and hauling, with powerful engines and advanced technology to help make the job easier. And with a wide selection of models and trim levels, you're sure to find the perfect Ford 4X4 truck for your needs.
Test Drive a Ford 4X4 Truck at Seth Wadley Ford of Pauls Valley
Come down to Seth Wadley Ford of Pauls Valley and take a test drive of one of our Ford 4X4 trucks. Our knowledgeable sales team is here to help you find the perfect truck for your needs, and we have a great selection of models and trim levels to choose from. We also offer competitive financing and leasing options, so you can drive off the lot in your dream 4X4 truck today.
Find Your Perfect 4x4 Truck at Seth Wadley - Visit Us Now!
Looking to conquer the open road with power and confidence? Look no further than Seth Wadley, the premier destination for finding your perfect 4x4 truck. Our dealership offers a vast selection of rugged and reliable vehicles that are built to handle any terrain with ease.
At Seth Wadley, we understand the importance of finding a truck that not only meets your needs but also exceeds your expectations. That's why our team of knowledgeable experts is committed to providing you with exceptional service and guidance throughout your car-buying journey.
Whether you're a seasoned off-roader or simply seeking a vehicle that can handle challenging road conditions, our inventory has something for everyone. From the iconic Ford F-150 to the versatile Chevrolet Silverado, we carry a wide range of top-notch 4x4 trucks from trusted brands.
When you visit Seth Wadley, you can expect a dealership experience like no other. Our friendly staff will take the time to understand your unique requirements and help you choose the perfect 4x4 truck that suits your lifestyle. We pride ourselves on offering transparent pricing and competitive financing options, ensuring that you drive away with a great deal.
Don't wait any longer to find your dream 4x4 truck. Visit Seth Wadley today and discover why we are the go-to destination for car enthusiasts who demand nothing but the best. Our commitment to quality, reliability, and customer satisfaction is unparalleled. So come on down and let us help you find the 4x4 truck of your dreams.